Designing a website for a business is a very important step when you're establishing your business. Most people will judge your business by its online presence and that's why it is so important to have a strong online presence. Many services will offer custom software development that you can use to create your website to be unique and interesting.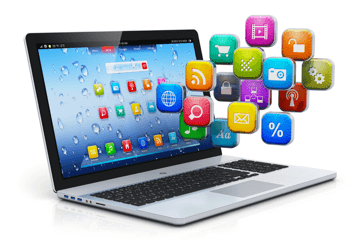 The first thing that will make a business stand out with its custom software development is the minimalist approach. Unless you're already well established and highly successful, your website won't be able to get away with cluttered pages that are filled with ads. Websites like Amazon can do this and they do it well, but for a small business just starting out it's just not going to be a good idea. Instead, you should go for a clean, minimalistic look. Don't add in any unnecessary thumbnails, widgets or ads since most users will simply click away if a website appears convoluted and cluttered. Look at other small successful businesses' websites and try to get an idea of what works and what doesn't as well. In most cases, you'll see the simple designs are winners. The ultimate goal for a website is after all to appeal to customers, not to shove a bunch of content down their throats. Try to test the website out and get some feedback before you launch it as well. By having people who weren't a part of creating test it out, you'll know how appealing it is, how user friendly and intuitive it is and if there's anything obvious that can be changed to improve it.
Take all feedback into account before you launch the final product. By having a user approved website that you know is easy to use, you'll definitely draw more customers.